The most talented group of real estate educators ever assembled
Adhi Schools was founded on the principle that learning is more effective and fun when in an engaging and dynamic classroom environment.
Let's face it, after spending an entire day at work or raising a family the last thing you want is to be tortured in a boring class with a boring instructor in a boring way. Sounds about as much fun as root canal.
Our classroom program is far from this!
All of our instructors have gone through a rigorous training program and are also screened for personality to create a dynamic engaging classroom environment.
Barbara Arrigale
Barbara has 20 plus years Real Estate Experience.
NUMBER of HOURS TAUGHT :
N/A
Cerise Paton
Backed by more than 25 years of knowledge and experience, having been active full time in diverse areas of Real Estate since 1988.
NUMBER of HOURS TAUGHT :
N/A
Chuck White
Chuck has over 15 years Real Estate Experience
NUMBER of HOURS TAUGHT :
N/A
Cody Carmen
Cody is the Associate Director of Content for our school and helps guide the direction of our school content. He holds a degree from Vanderbilt.
NUMBER of HOURS TAUGHT :
N/A
Crystal Stark
Crystal Stark handles many of the student inquires to our school and provides support to existing students. Ms. Stark is also responsible for the scheduling and logistics associated with putting on over 1,100 classes per year. She is well versed in all aspects of the licensing process in California.
NUMBER of HOURS TAUGHT :
N/A
Franco Rodriguez
Franco Rodriguez has worked in the Real Estate Industry since 2002. His focus has always been aiding distressed homeowners facing foreclosure. Through his career, he has negotiated and consulted on over 800 short sale transactions. In 2011 he negotiated and closed a short sale transaction in Newport Beach where a home was encumbered with 6 mortgage liens. Throughout the last 3 years, he has trained Real Estate Agents nationally through the Partner First Network. His training has now led him to teach new students starting their real estate careers. Franco currently is a full-time Realtor and operates his own Short Sale Negotiations and Consulting firm.
NUMBER of HOURS TAUGHT :
2100 HRS
Jackie Kuder
25 plus years Real Estate Experience
NUMBER of HOURS TAUGHT :
N/A
Jonathan Hubbell
Broker Associate, Senior Trainer Over 30 Years in the Real Estate Industry Numerous Awards for Outstanding Performance
NUMBER of HOURS TAUGHT :
N/A
Juan Pablo JP Diaz
"JP" is a licensed real estate broker and instructor for our school. Mr. Perez regularly contibutes to a real estate and sports show on ESPN radio. Sports and real estate blend easily for him as he played professional soccer in Europe and Mexico. Of course, he also played at the collegiate level at Cal Poly Pomona where he obtained his undergraduate degree.
NUMBER of HOURS TAUGHT :
2350 HRS
Kartik Subramaniam
Kartik Subramaniam formed the company in 2003. Mr. Subramaniam is the most active real estate instructor in the state conducting more than 330 classes per year. He has forged relationships with some of the largest real estate brokerages in the country and aids in their training and recruiting effort. He is also a published real estate author with contributions to eight state and national real estate textbooks. Mr. Subramaniam holds a business degree with a real estate concentration.
NUMBER of HOURS TAUGHT :
10500 HRS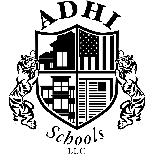 Kyle King
Kyle has held senior positions with Proxio (the global MLS) as well as served as a vice-president at Realogy the parent company of Coldwell Banker, Sothebys, Century 21 and ERA. He holds a brokers license.
NUMBER of HOURS TAUGHT :
400 HRS
Marisa Hunter
Marisa teaches at our Riverside facility wherein she is also the broker and owner of a major real estate franchise. Mrs. Hunter received her undergraduate degree from Cal State Dominguez Hills and also has a graduate degree in Organizational Management. Throughout her career she has been a top Realtor and now is a broker/owner focused on training and developing talent. She specializes in the Orangecrest area of Riverside where her office is located. She is a Certified Distressed Property Expert designee as well as an Accedited Buyer Representative holder.
NUMBER of HOURS TAUGHT :
500 HRS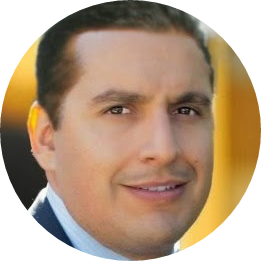 Sergio Salazar
Sergio teaches many of our Inland Empire Courses. Sergio is a broker/owner of an independent real estate office in Riverside. Sergio received his undergraduate degree from Cal State San Bernardino, and has an MBA from the University of Redlands, along with a certificate in Community College Faculty Preparation from Cal State Sacramento. Sergio has listed Bank Owned Properties for various lending institutions, and has listed and sold Short Sales, and currently deals primarily with residential transactions.
NUMBER of HOURS TAUGHT :
50 HRS
Sophia Marcelin
Sophia Marcelin is the Manager of the school and has been instrumental in it's growth since 2005. Mrs. Marcelin has successfully overseen the expansion of the company from 3 locations to 20 as well as the recruitment and retention of our instructors. She oversees the ADHI staff from a human resources and accounting perspective. She currently holds a real estate salesperson license.
NUMBER of HOURS TAUGHT :
N/A