California 's Property Tax System - Bringing it Home
Property taxes are a vital funding source for local governments across the United States. This is particularly true in California. This robust and intricate property taxation system in the Golden State is essential. It finances services and infrastructure that keep communities running smoothly, safe, and thriving.
Property tax is a charge on real estate. It's calculated based on the property's value - a figure derived from an assessment process. This assessed value then forms the foundation for applying the tax rate. Yet, it's important to note that California saw a significant shift in its property tax landscape with the passage of Proposition 13 in 1978.
Before Proposition 13, property taxes in California were based on the property's current market value, leading to fluctuating tax bills year to year. However, Proposition 13 fundamentally altered this system. It capped property tax rates at 1% of the property's assessed value and restricted increases in assessed value to a maximum of 2% per year, subject to certain restrictions.
Example: Imagine you bought a house in California in 1990 for $100,000. By 1992, due to a real estate boom, the market value of your home doubled to $200,000. Under the previous property tax system, your tax bill could also have doubled, as it was primarily based on the property's market value.
However, Proposition 13 was passed in 1978, fundamentally altering this system. Instead of your tax bill being based on the current market value, it became based on the assessed value of your property at the time of purchase, subject to a maximum increase of 2% per year. The tax rate was also capped at 1%.
In this scenario, under Proposition 13, your property tax for 1992 would be based on an assessed value of $102,000 (your 1990 purchase price of $100,000 increased by 2%). The tax rate of 1% would be applied on the $102,000, leading to a tax bill of $1,020, significantly less than what it could have been under the old system.
Proposition 13 provided a predictable and manageable property tax system by capping the tax rate and limiting the yearly increases in assessed value, despite fluctuations in the real estate market.
Upon the sale of a property, the property is reassessed at its current market value, and this new assessed value becomes the base for future property taxes. This means long-term property owners often pay significantly less in property taxes than recent buyers of comparable properties.
The effects of Proposition 13 are multifaceted and profound. Neighbors with similar properties can pay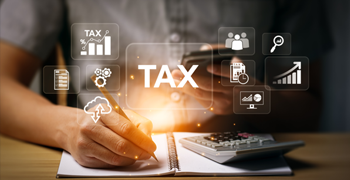 drastically different taxes if they purchase their homes at different times, leading to questions of equity and fairness.
On a broader scale, Proposition 13 has impacted public finance in California. By capping property taxes, it has constrained the revenue stream for local governments, leading to a greater reliance on other revenue sources, such as sales and income taxes.
Proposition 13 is a landmark measure that continues to shape California's property tax system. Understanding its mechanisms and implications is key to comprehending the dynamics of property taxation in the state. Despite its age, the discussions around its equity, efficiency, and impact on public finance remain as relevant today as when it was first enacted.
Property Reassessment and Triggers
While Proposition 13 limits yearly increases in a property's assessed value,certain events may trigger a reassessment. The two primary events are a change in ownership and the completion of new construction.
When a property changes hands, the county assessor typically reassesses it at its current market value, which becomes the new base year value. This reassessment can result in significant property tax increases if the property's market value at the sale is considerably higher than its previously assessed value.
New construction can also trigger a reassessment. However, it's important to note that only the new construction is reassessed, not the entire property. For instance, if a property owner adds a second story to a home, only the addition will be reassessed and added to the existing base year value of the property.
Exceptions to reassessment exist, such as certain parent-child and grandparent-grandchild property transfers, where the property 's assessed value can be maintained despite the change in ownership.
The Composition of a Property Tax Bill
A property tax bill in California encompasses several elements. The most consistent aspect is the 1% general tax, often called the '1% rate'. This rate applies uniformly across the state. However, the total property tax bill can exceed 1% of a property's assessed value due to voter-approved 'over-1%' taxes. These are usually approved for financing specific local projects or repaying local general obligation bonds.
Additionally, many property owners are subject to 'direct levies,' charges for services or benefits that provide value to the property, such as water, sewage, or refuse collection. These will vary by location.