Reading Time : 4 minutes
It's certainly possible for someone to buy or sell a home on their own without a real estate license. But if they wish to do so in a professional capacity and sell homes for others, they need a real estate license. More than that, they'll need a license in each state that they plan to operate in. All state's requirements are different, it's important to research as much as possible before starting a career in the field.
But a lot of people don't realize that getting your real estate license doesn't just mean that you're destined to become a realtor. In fact, there are a wide range of different jobs that require a real estate license - all of which are more than worth exploring.
Real Estate Agents
Obviously, the prime example of a job that requires a real estate license is that of the real estate agent Here, a seasoned professional will work with prospective buyers and sellers on a transaction that hopefully meets the needs of both parties.
From the point-of-view of the seller, a real estate agent will try to get them the best price for their home that the market will allow. From the perspective of the buyer, they'll try to find anew home that meets as many of their needs as possible - all at the best price they can. Regardless, the industry is heavily regulated and there are a lot of rules that must be followed - which is why a real estate license is essential.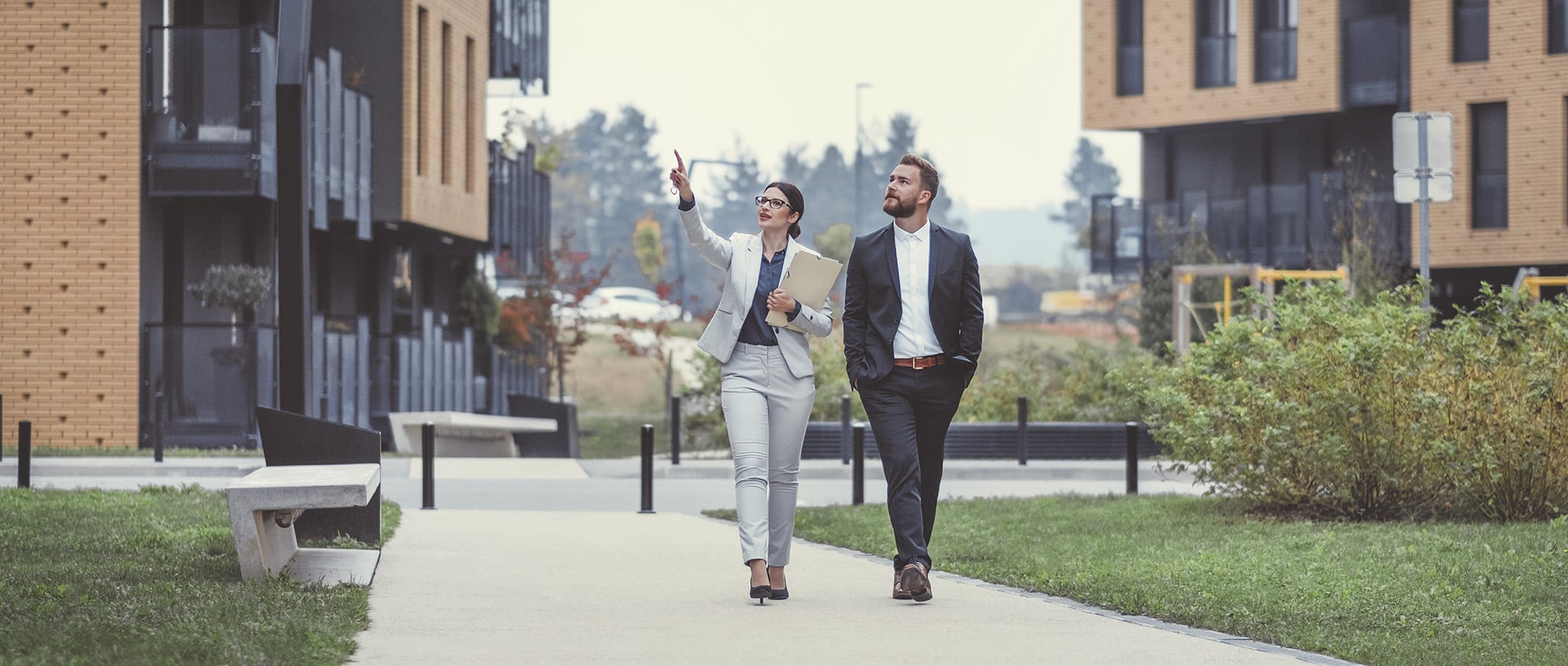 Brokers
Many people assume that real estate agents and brokers are essentially the same position - but that is incorrect. In the real estate industry, a real estate agent is simply someone who has been licensed to sell property in whatever state they live in. A broker, on the other hand, is someone who has gotten additional licensing and is now able to start their own real estate firm. This means that they're able to hire additional agents and have people working underneath them, thus building a business in a particular area.
Real Estate Paralegals
There are many law firms that specialize specifically in real estate and that is where real estate paralegals come into play. A paralegal is an invaluable part of a firm's support staff in that they help make sure that things are running as efficiently as possible. They provide support to lawyers working on various transactions and, in a larger sense, make sure that documents and other important data are always in the hands of the people who need it the most. In addition to offering help with the legalities of various transactions, they also need to know as much as possible about regulatory compliance in the various fields of real estate as well.
Property Managers
Property managers are those individuals who have been hired by a property owner to oversee the day-to-day operations of said dwelling. It could be the property owner themselves, but this isn't always the case.
In an apartment complex, for example, a property manager would be responsible for all back office tasks like collecting rent and handling maintenance requests. In the context of a private dwelling that someone is renting out, the job may simply come down to handling tenant needs as they come up. With regard to single family homes, it's not uncommon for a property manager to oversee multiple dwellings at the same time - making a real estate license (and the credibility that comes with it) crucial given the fact that it is an income-based property.
Commercial Property Managers
Commercial property managers are those professionals who are tasked with overseeing any non-residential property. This means places like office buildings, retail locations, storage facilities and more. Depending on who they are employed by it would not be uncommon to see them handle shopping centers as well. Commercial property managers will need to be adept at tracking rental income rates, total monthly expenses and other important jobs. They'll also be responsible for handling work orders and general property maintenance and will need to make sure that their properties are following all local and federal regulations.
Foreclosure Specialists
Finally, we arrive at foreclosure specialists - those professionals who deal with foreclosure duties in particular. Their job is a complicated one, as the foreclosure process can often take a great deal of time. They'll need to carefully manage various cases and, for a deal to be closed successfully, they'll have to make sure that it meets all federal, state, and local requirements.
Foreclosure specialists will both work with homeowners who may need to restructure their mortgage as well as investors who wish to sell a recently foreclosed upon property. Regardless, they'll need a real estate license in order to do so.
If you'd like to find out more information about the types of jobs that require a real estate license or if you just have any additional questions about how to get your real estate license, we are happy to help. Call us today (888) 768-5285..