Reading Time : 6 minutes
So, you're thinking about dipping your toes into the waters of real estate. You may be considering becoming a real estate investor or searching for a flexible job with boundless opportunities. Either way, acquiring a real estate license could be the key to unlocking a fulfilling and profitable career. The advantages of getting your real estate license are abundant, from setting your own schedule and boosting your earnings to enjoying a dynamic work environment and helping families find their dream homes. Join us as we explore why getting a real estate license is a smart move for your career. Get ready to discover a profession that provides flexibility, financial freedom, and the chance to impact people's lives.
Unparalleled Flexibility and Control Over Your Schedule
Imagine having the freedom to tailor your work schedule to suit your lifestyle. Whether you're an early bird, a night owl, or someone who needs the middle of the day free, having a real estate license allows for that flexibility. With the nature of the job revolving around when clients are available, you'll sometimes find yourself working evenings and weekends. However, the silver lining is that the times when most others are at work can be your downtime.
Being a licensed real estate agent also means you can decide how much or how little you work—planning a vacation? No need to request time off. Do you have a family function? You can rearrange your schedule to accommodate. This control over your work hours is especially beneficial for those with social or other possible business commitments. The key is managing your time effectively, ensuring you are available to your clients when they need you while maintaining a balance with your personal life.
What's more, the flexibility extends beyond just your schedule. As a real estate agent, you can choose which markets and types of properties you want to focus on. Are you interested in luxury homes, commercial real estate or affordable housing? You have the freedom to specialize according to your interest. This flexibility and control over your work-life balance and professional growth are unparalleled benefits that few other professions offer.
Unlimited Income Potential
Another appealing aspect of a career in real estate is the potential to earn a significant income. As an agent, your income isn't restricted by an hourly or predetermined salary. Instead, your earnings are primarily commission-based. The more properties you sell or rent, the more money you can make.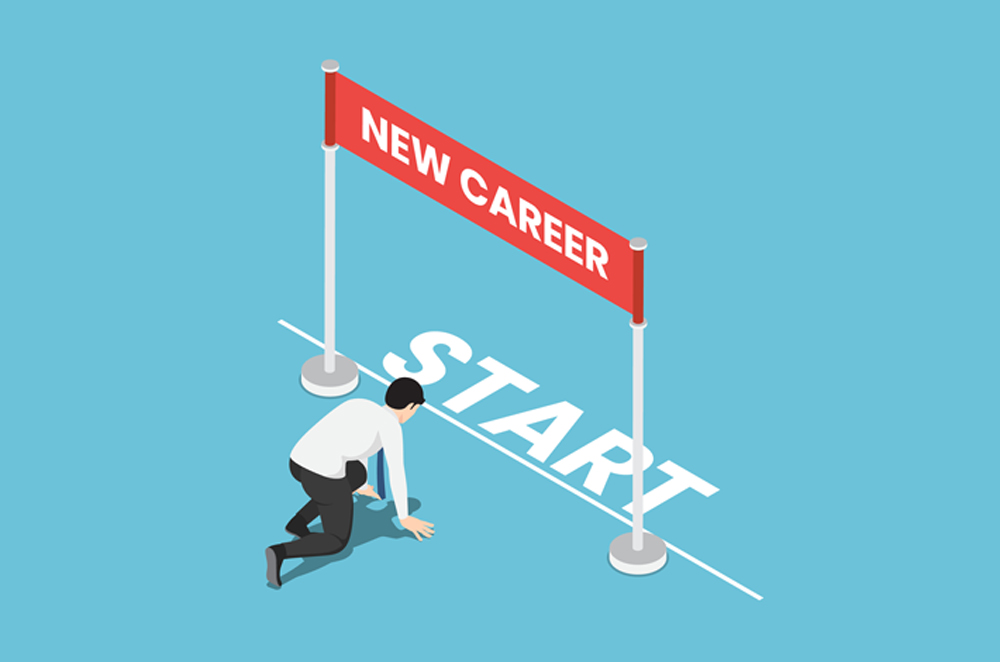 Consider that the market you choose to operate in will determine the price range of homes you sell. It's no secret that higher-priced homes result in larger commissions. Similarly, if you're working in a hot market, the quick turnover of properties could result in a steady and more predictable income stream. However, it's essential to note that your income might fluctuate and can be unpredictable, especially when starting. Moreover, successful real estate agents often develop a network of satisfied clients who provide referrals, contributing to a more robust business and, ultimately, increased income.
This income potential allows for significant upward mobility, unlike many other jobs where raises and promotions are dictated by others. But with dedication, hard work, and a well-planned strategy, the sky's the limit to your earning potential as a real estate agent. Indeed, the ability to dictate your income based on your effort and success is a significant benefit of getting a real estate license.
Networking Opportunities
Getting a real estate license also opens up a world of networking opportunities. In real estate, your network is one of your most valuable assets. It's not just about selling properties; it's about connecting with people from all walks of life.q
Every day, you'll interact with diverse individuals: clients, fellow agents, lenders, inspectors, appraisers, and others who play critical roles in the property buying and selling process. Each interaction is an opportunity to learn, grow, and forge valuable connections that can lead to more business opportunities.
Being part of a community of real estate professionals also means you can leverage your peers' collective knowledge and experiences. Many agents find immense value in sharing insights, discussing market trends, and learning from the successes and failures of others in the industry.
Attending industry events, participating in local business groups, or getting involved with real estate organizations can further expand your professional network. Such involvement enriches your knowledge and enhances your visibility and credibility within the community.
In real estate, it's often said that "your network is your net worth". The more people you know, the more opportunities you'll have to succeed.
Diverse Daily Tasks
A real estate career can be a perfect fit for you if you prefer a job that isn't monotonous. Unlike many professions where you might find yourself tied to a desk doing the same tasks every day, real estate provides a refreshing change of pace with diverse daily activities.
As a real estate agent, your days are packed with a diverse range of tasks and activities. You could be touring homes with potential buyers, researching market trends, or drafting contracts. You may be networking at industry events, designing marketing strategies for your listings, or conducting open houses.
In real estate, you also get to wear different hats, becoming a negotiator, marketer, salesperson, and sometimes psychologist, all on the same day. This diversity keeps the job exciting and enables you to hone a wide array of skills. It pushes you to be adaptive, creative, and responsive to each client's unique needs.
Moreover, each new client or property brings a different challenge and learning opportunity. As you navigate these challenges, you'll develop problem-solving skills and gain knowledge to contribute to your long-term success in the field.
Real estate can offer an enriching and dynamic career path if you're the type who thrives on variety and enjoys new experiences.
Opportunity to Help Others
Another rewarding aspect of becoming a real estate agent is the unique opportunity to impact people's lives positively. As a real estate professional, you're not just facilitating property transactions but guiding folks through one of their most significant life decisions — buying or selling a property.
This process, while exciting, can be filled with anxiety and stress for many clients. They're embarking on a journey filled with financial considerations, legal paperwork, and sometimes tough negotiations. As a real estate agent, you can leverage your knowledge and expertise to simplify this process, alleviating their concerns and ensuring a smooth journey.
Whether helping a young family find their perfect first home, assisting a retiree to downsize into a more manageable space, or guiding a seller to secure the best price for their property, you get to be part of these life-changing experiences. The smiles of new homeowners receiving their keys or the relief on a seller's face when the deal closes can bring tremendous job satisfaction.
In essence, a career in real estate gives you a chance to do more than work - it offers you a platform to serve, assist, and ultimately bring happiness to others through your professional expertise.
The Takeaway
Obtaining a real estate license opens the door to a career path filled with financial potential, flexibility, independence, diversity in tasks, and the unique chance to help others. You can mold your professional journey by breaking into the real estate industry.
While there's no denying the challenges that come with the territory — irregular hours, fluctuating income, and stiff competition, the rewards can far outweigh these hurdles. The satisfaction of helping people navigate the complex process of buying or selling a home, the thrill of sealing a deal, and the financial benefits make this career option worthwhile.
Getting a real estate license could be your stepping stone toward a fulfilling and prosperous career if you're considering a career shift or deciding what to do next. In the dynamic world of real estate, the sky is truly the limit.
And remember, just as every property holds unique potential, so does every real estate agent.
If I've convinced you to take the first step, call us at 8887685285 or visit www.adhischools.com.
Love,
Kartik