Reading Time : 3 minutes
The real estate business is not only competitive for buyers and sellers, but also for real estate agents. Your business thrives on constantly bringing in new clients to fulfill their home dreams. Yet what you wear can have a significant impact on whether the client wants to work with you or if they move on to the next firm.
One of the interesting things about the real estate business is that many agents believe anything goes when it comes to dress attire because this is their chosen career. Since they may work for themselves instead of with a brokerage that has a dress code, they believe that their dress decisions should only matter to them. This factor may often lead to them wearing things that may turn off buyers or sellers, such as see-through clothing, over-gaudy jewelry, or even tacky shorts.
However, your dress attire will be the first impression that buyers and sellers get about how knowledgeable and professional you will be with your services. Clients know that they could be working with you for several months. They do not want to have the impression that you do not want to take the job seriously, or that you may be so new to the real estate industry that you won't quite know how to handle negotiations or closings. Find out what the appropriate dress is that you may want to stick to when working as a real estate agent.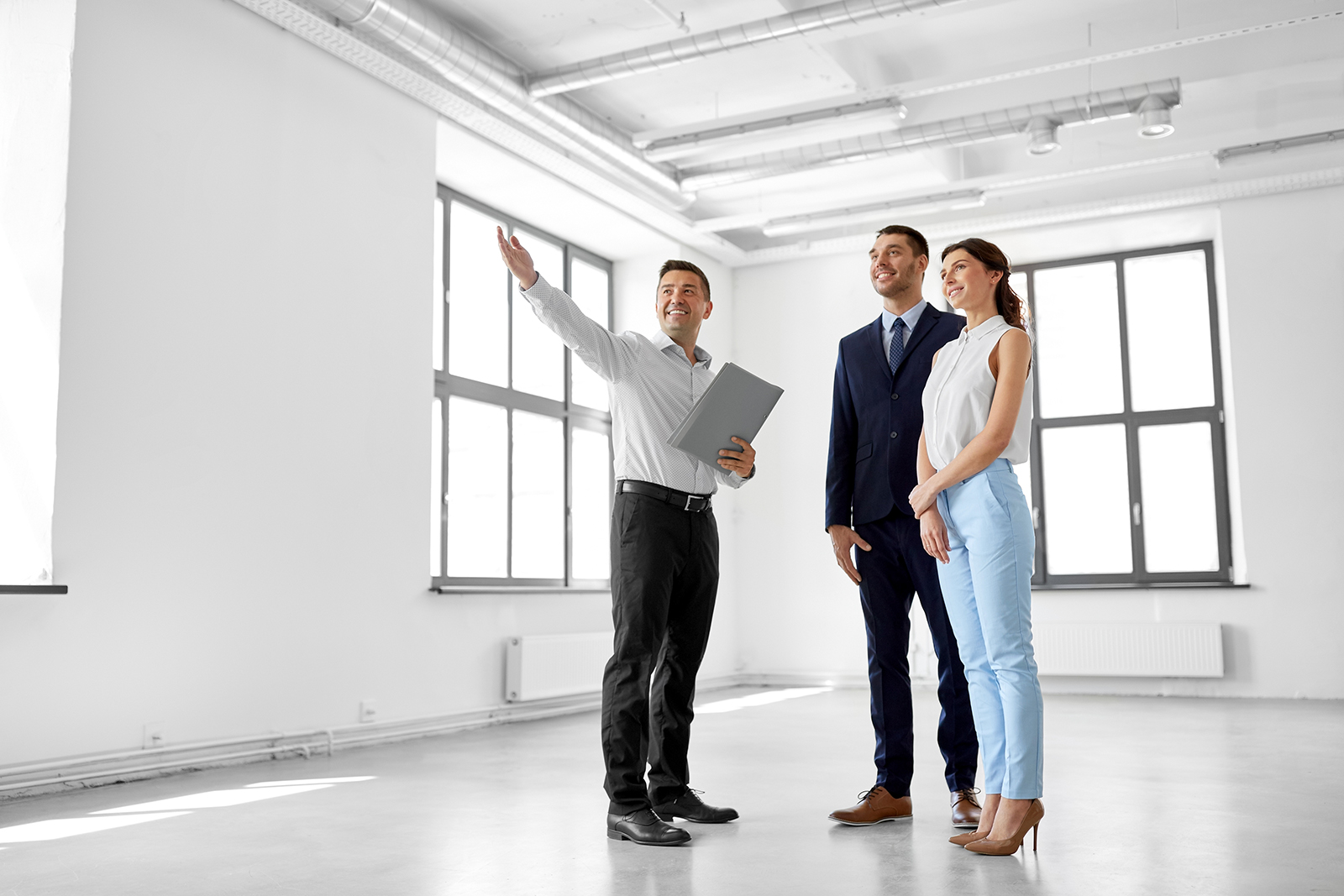 One Size Does Not Fit All

The good thing is that you do not have to stick to the strict cookie-cutter business suits and dresses, unless that is what you desire. There is no one-size-fits-all when it comes to what to wear in this profession because buying and selling buildings are not restricted to corporate developers or big city Realtors. No client would expect their real estate agent to show up to the beach wearing a three-piece suit or selling a ranch while wearing oxfords as you step around the livestock.
Think About the Region

Certain regions have a particular type of clothing trend that is popular to that area. Straying from this trend can often make real estate agents stick out in a negative fashion, as if they are someone new who is just muscling into the real estate game in that location. For metropolitan areas, a more formal business attire would be expected when working with clients interested in hi-rise apartments or commercial spaces. In more rural towns where everyone basically knows just about every neighbor by their first name, a more casual attire would be expected.
Think About Your Clientele

Based on the types of real estate that you work with, you may have clients of a specific demographic, such as families, retirees, empty nesters, and young couples. Some demographics may be a bit more lenient when it comes to the attire you pick. Others, such as older clients, can expect a more formal business attire. For families, they may look toward semi-formal to business casual. Consider the clientele so you can make the best first impression possible while developing a loyal customer base.
Clothing to Avoid

While you should dress in such a way as how you want to portray yourself as a real estate agent, there are usually a few pieces of clothing that should strictly only be worn during personal hours. Some clothing not to wear as a real estate agent includes:
• see-through clothing
• ripped jeans
• workout clothes
• graphic t-shirts
• short shirts that show the midriff
• tube tops
• shorts
• tight-fitting clothing
• miniskirts
• hats
It can be left to debate on whether some of these items can be worn for real estate work, such as wearing a graphic t-shirt with the name of the real estate firm on it. While this may be acceptable in certain circumstances, always remember that you do not want to cause any friction with a client who may not want to see certain graphics. For example, you may want to show team spirit by wearing a t-shirt of your favorite sports team. But if the client roots for an opposing team, this can sometimes create bad vibes at the first meeting.
Dress to Impress

You cannot go wrong with dressing to impress your clients. If you are working at a firm, ask the managers and coworkers about the best attire to wear when meeting clients inside and outside the office. Then consider the location, regional dress trends, customer demographic and your personal branding as factors when choosing the appropriate attire. You are sure to come up with your go-to real estate clothes that will help you find the perfect clients and professionally close deals while you become the top real estate agent in the country. To read real estate success stories from some of the top real estate agents click here If you are inspired to become a real estate agent visit our website or give us a call!
Love,
Kartik subramaniam