Reading Time : 5 minutes
The Changing Landscape of the Real Estate Industry
The world is now at our fingertips, and the real estate industry is no exception. Buyers can browse properties from the comfort of their own homes, and agents can reach a global audience for their listings. This connectivity has created new opportunities for both buyers and sellers, and has also made the real estate market more competitive. The real estate industry is constantly changing, and it is important for agents and consumers alike to stay ahead of the curve. New technologies are emerging all the time, and agents who are able to embrace these technologies will be well-positioned to succeed in the future. In short, the real estate industry is in a new era, and it is an exciting time to be involved. The digital revolution has transformed the industry, and there are new opportunities for everyone.
Online listings, virtual tours, and digital marketing strategies have become the new norm, altering how real estate transactions are conducted and the expectations of both buyers and sellers.
Take a step back to the 1980s and early 1990s when the Multiple Listing Service materialized in hefty "phone book" styled catalogs. These pages showcased properties through single black-and-white photographs accompanied by brief, often vague descriptions that barely scratched the surface of what each home had to offer.
Today, dozens of full-color and high-resolution photos accompany each listing, with a lengthy description of each property that anyone with an internet connection can read. High-definition video tours abound with interactive components, allowing buyers to experience the property without leaving their homes.
Information is now readily accessible, effortless to obtain, and available everywhere.
How Has The Real Estate Licensing Process Changed Over The Years?
As of the date of this writing, the requirements to get a real estate license are three required statutory courses. These courses are Real Estate Principles, Real Estate Practice, and one elective course the candidate can choose from a list. Then the candidate will have to prepare for and pass the real estate exam.
However, these requirements have changed over time. Before October 1, 2007, only the Real Estate Principles course was a required to obtain a real estate license. Once completed, the candidate could get their real estate license, albeit a "conditional" one. Then, within 18 months, the new licensee could complete two other statutorily required courses and remove the "conditional" aspect of the real estate license.
The Department of Real Estate is again changing the real estate licensing requirements effective January 1, 2024. Applicants for a real estate license on or after that date must complete Real Estate Principles, Real Estate Practice with an "implicit bias" component, and one elective course. As the population becomes more diverse, real estate agents need to be able to understand and address the unique needs of all clients. The licensing process can play a role in preparing agents to be more inclusive and culturally competent.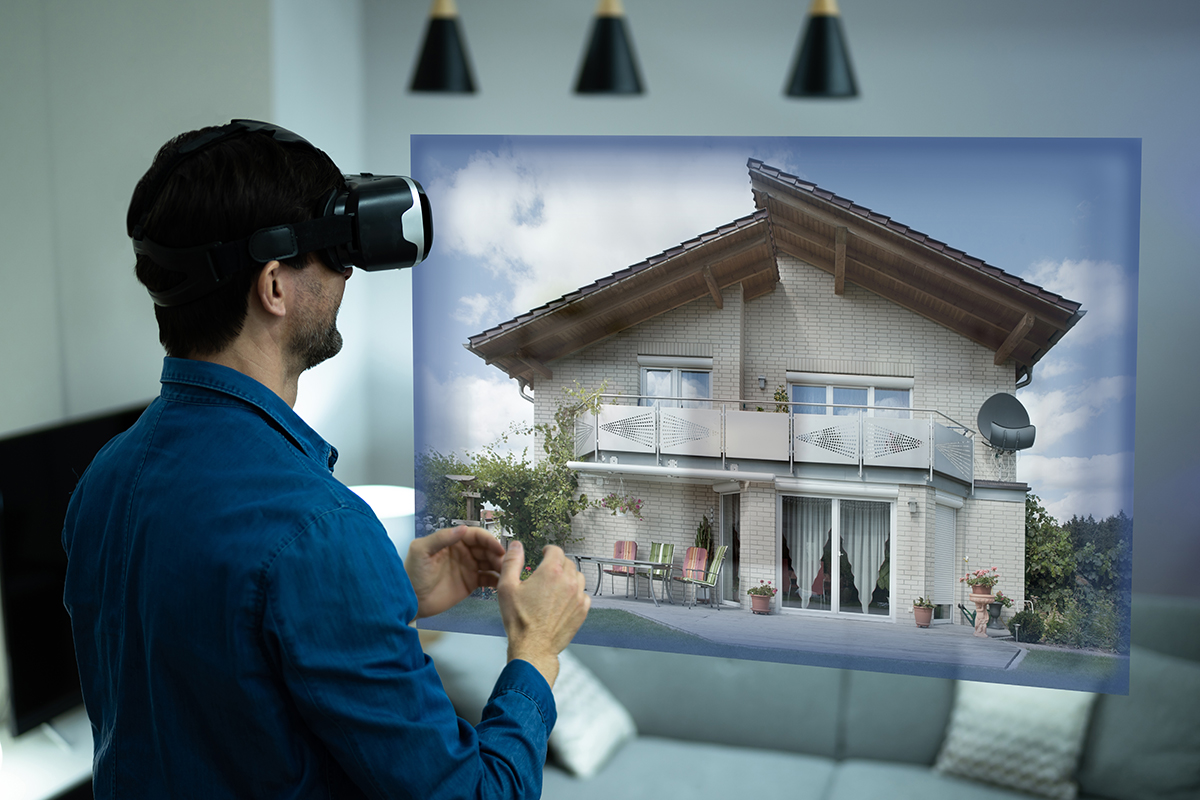 Ultimately, the aim is to ensure that new agents are prepared to provide their clients with the highest level of service and professionalism. As the industry evolves, the licensing process will continue to adapt to meet the market's changing needs and protect consumers.
This change shows that the real estate licensing process adapts over time, hoping that new agents are knowledgeable, fair, and understanding when dealing with different kinds of people. These ongoing changes in the real estate licensing process show the industry's dedication to preparing new agents for the modern challenges of the real estate market.
The Future for Homebuyers
Home Buyers
In today's digital age, home buyers find themselves in a more empowered position than ever before when it comes to navigating the real estate market. Here's how:
Better Informed
Gone are the days when buyers had to rely solely on agents to get information about properties. Now, a wealth of information is just a click away. Various online platforms provide detailed information about the properties on the market, including asking prices, floor plans, amenities, and neighborhood statistics. The consequence is a breed of well-informed buyers who can make decisions based on data available at their fingertips, leading to more satisfying and confident purchases.
Convenience
The surge in digital platforms has notably streamlined hunting for a new home. Potential buyers can virtually tour numerous properties from the comfort of their homes at any time that suits them. This saves a significant amount of time and makes it easier to compare different options without the pressure of travel and appointments. Additionally, online tools like mortgage calculators and neighborhood insights assist buyers in making informed decisions quickly. The result is a smoother, more pleasant home-buying process where prospects can easily shortlist their preferred properties before visiting in person, making the entire journey less cumbersome and more aligned with individual preferences and needs.
Through these advancements, the real estate industry has reshaped the home buying process into a more buyer-friendly experience, bridging gaps and fostering a more transparent and efficient transaction environment.
The Future For Home Sellers
Home Sellers
Home sellers stand to gain immensely as the real estate industry embraces the digital revolution. From expansive outreach to enhancing the visual allure of listings, here's how the modernization of the industry is benefiting home sellers:
Wider Reach
In the era preceding the Internet, sellers largely depended on local agents and word-of-mouth to find potential buyers. But now, digital platforms have obliterated geographical barriers, offering an opportunity for listings to be viewed by a national, even global audience. Websites, apps, and social media platforms have become powerful tools in a seller's arsenal, enabling them to reach a vastly expanded pool of potential buyers. This increases the likelihood of finding the right buyer more quickly and fosters a competitive environment, driving the property price upward. Through online listings and virtual tours, sellers can ensure their property is visible to a much larger audience, enhancing their chances of a successful sale.
Visual Appeal
The ability to showcase properties through high-resolution images and videos has revolutionized the real estate listing process. Sellers can now work with professionals to create visually stunning virtual tours, aerial views captured by drones, and 3D home tours, allowing prospective buyers to explore every nook and cranny of a property without leaving their homes. This enhanced visual presentation attracts more viewers and enables the property to be presented in its best light, highlighting its strengths and downplaying its weaknesses. Consequently, a listing becomes more appealing and stands out in the crowded marketplace, potentially attracting more inquiries and visits and resulting in a quicker sale at a better price.
Digital tools have given sellers powerful ways to showcase their homes to a wider and more diverse audience, making the selling process more efficient and profitable.
Overall, I am optimistic about the future of the real estate industry and the licensing process. The changes we see are necessary to ensure that the industry remains competitive and that consumers are protected.
As Robin Sharma has said "Change is hard at first, messy in the middle and gorgeous at the end." The real estate industry is no exception.
Love,
Kartik