Reading Time : 4 minutes
As a newer agent, you might not really be sure about marketing or how much you should budget for your business. The good news is that your marketing budget can be whatever you want it to be, provided you can afford it. But you do need to spend some time setting up that budget and managing it correctly. Here's what to consider, and why you should use and stick to a marketing budget template.
What's In It?

The first thing to think about with a marketing budget template is what you want to put in it. You can find a template that's premade, but that might not give you all the areas you want to consider. It could also contain a lot of things you may not use or don't really need. That's not to say that premade marketing budget templates don't have any value, but only that you should carefully consider whether you want to use one, or would prefer to make a template of your own, that you can use and adjust as needed.
Fixed Costs

Fixed costs are one of the main sections that should be in a marketing budget template. These are the expenses that you have to incur when marketing. For example, that can be the yearly amount you've designated for client gifts or lunches. It could be the amount you spend every year on billboard ad space, putting your name on the side of a bus, or even buying business cards. Whatever you're doing to market yourself as a real estate agent, it's a fixed cost if it's stable and repeating at a certain price.
Variable Costs

Variable costs are just what they sound like. They're expenses that are part of your marketing budget, but that can change frequently. They aren't fixed, because they aren't the same all the time. But they're still very important and need to be included. For example, if you decide to spend more on seller leads one month, or you need to boost the sponsored posts you're putting on social media, those costs are variable. They're going to change all the time, and you can adjust them throughout the year.
How Do You Make One?

Making a marketing budget template as a real estate agent doesn't have to be difficult or confusing. You just need to know what specifics to include. Then you can set your amounts for each area, and come up with a total budget. As you move through the year, and record what you actually spent, you'll be able to see if you're on budget, under budget, or overspending in specific areas. That can mean making adjustments as needed, so the budget doesn't get out of control before you realize the problem.
Monthly Spending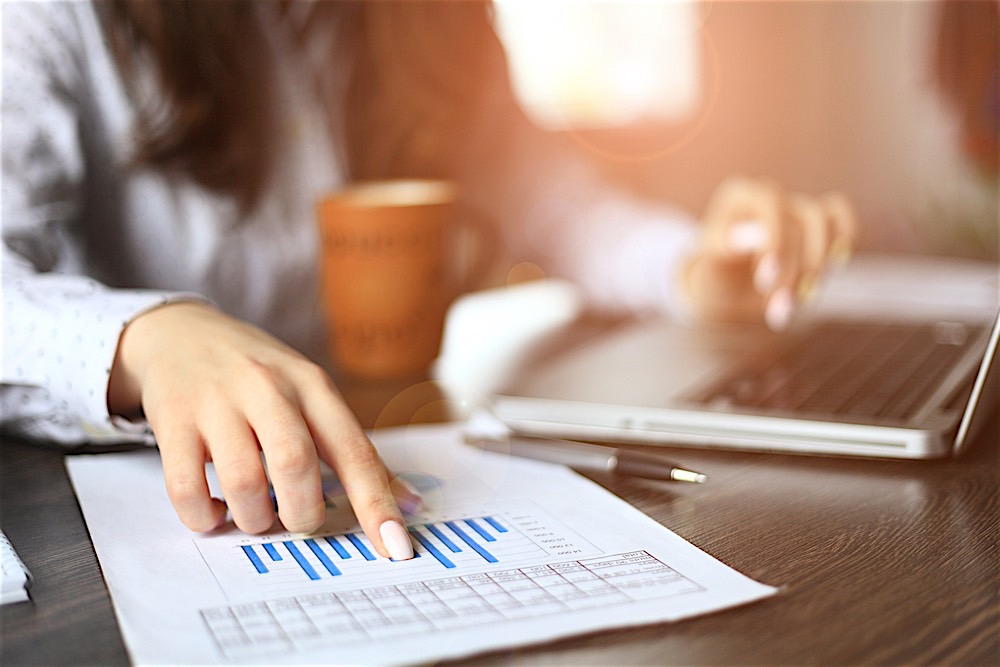 Your monthly spending is one of the most important areas to track. You may create your real estate marketing budget for the entire year, but you don't want to just set it up and then forget about it until the year is over. Instead, you need to take a look at it every month, and make sure you see what you're really spending versus what you had planned to spend. If there's a big discrepancy, correcting it at that time helps to keep your budget on track. It's generally easier to make small changes more frequently.
Defining Channels

Every channel that you're using should be defined in the marketing budget. You don't want to leave anything out, or you'll end up with a budget that generally doesn't work for you. Whether you're a new real estate agent or you've been one for a long time, understanding your marketing budget can be a big part of how you handle your career. The more you plan for a budget that works for your needs, the more comfortable that budget will be. Some channels to think about adding include:
Seller Leads
Buyer Leads
Open Houses
SEO
Social Media
Billboards
Photography
Listing Advertising
Print Advertising
These may or may not be the kinds of channels you want to put into your marketing budget template. If you find that you aren't using some of these, or you need to break some of them down into additional categories, you can do that, as well. It's your budget template, and you should set it up the way you want it, so you'll get the most benefit from it. Keep in mind that a good template is one that you'll use, not one that looks fancy or that works for other people. Make sure you're creating it for you and your needs.
What are the Benefits?

The biggest benefit for you as a real estate agent is being able to truly see where your marketing budget is going. If you're spending too much and not sure why, or you don't feel like your marketing is getting the results you want, setting up a template is a great way to catch those kinds of problems. Then you can make changes that work for your future.
Love,
Kartik