Reading Time : 3 minutes
As we move deeper into 2021, home design trends are predicted to be rather bold and personalized. This makes sense after the nation has been spending so much time at home. More and more people are becoming attuned to their daily surroundings, noticing the nuances that add character and taking joy in some of the simpler pleasures. We'll look at what's on its way out and what everyone is making room for.
Interior Design Trends Going Away in 2021
Modern farmhouses, white kitchens, fast furniture, and single-use spaces look like they're soon going to be a thing of the past. The modern farmhouse look, with its barn doors and somewhat impractical sinks, was becoming far too ubiquitous for people's tastes. While it might work in the country, it's just not natural for an NYC apartment.
Perhaps more surprising for 2021 is that open floor plans also seem to be going out of style. As people turned their homes into makeshift schools, gyms, and home offices, there was a certain drawback to having so many undefined spaces in the home. Instead, people are starting to see more advantages to walled-off rooms that can be used for a variety of activities throughout the week.
2021 Predictions for Home Interior Design Trends
Here's what's likely to dominate the interiors of the most fashionable homes this year. Don't forget to keep these in mind when hosting an open house this year.
Self-Expression
In a world of strip malls and housing developments, plenty of homeowners long to do something a bit more daring. The pandemic has only intensified this need for creativity, with more people viewing the empty space as a fun challenge rather than a daunting threat. So whether a person drags out old souvenirs from past trips or clears out a space for a more minimal interpretation, more decisions will have a larger purpose for the homeowner.
Post-Modernism
Post-modernism doesn't always have the best of connotations, sometimes prompting us to think of horrifying photos from the 1970s of busy rooms in all the wrong colors. But there's been a comeback in this movement as we round its 50th anniversary. Essentially an adverse reaction to the bare spaces of modernism, post-modernism is debuting new materials and ornaments for this year. It's a fun trend that can breathe a little life into an old room.
Industrial Styling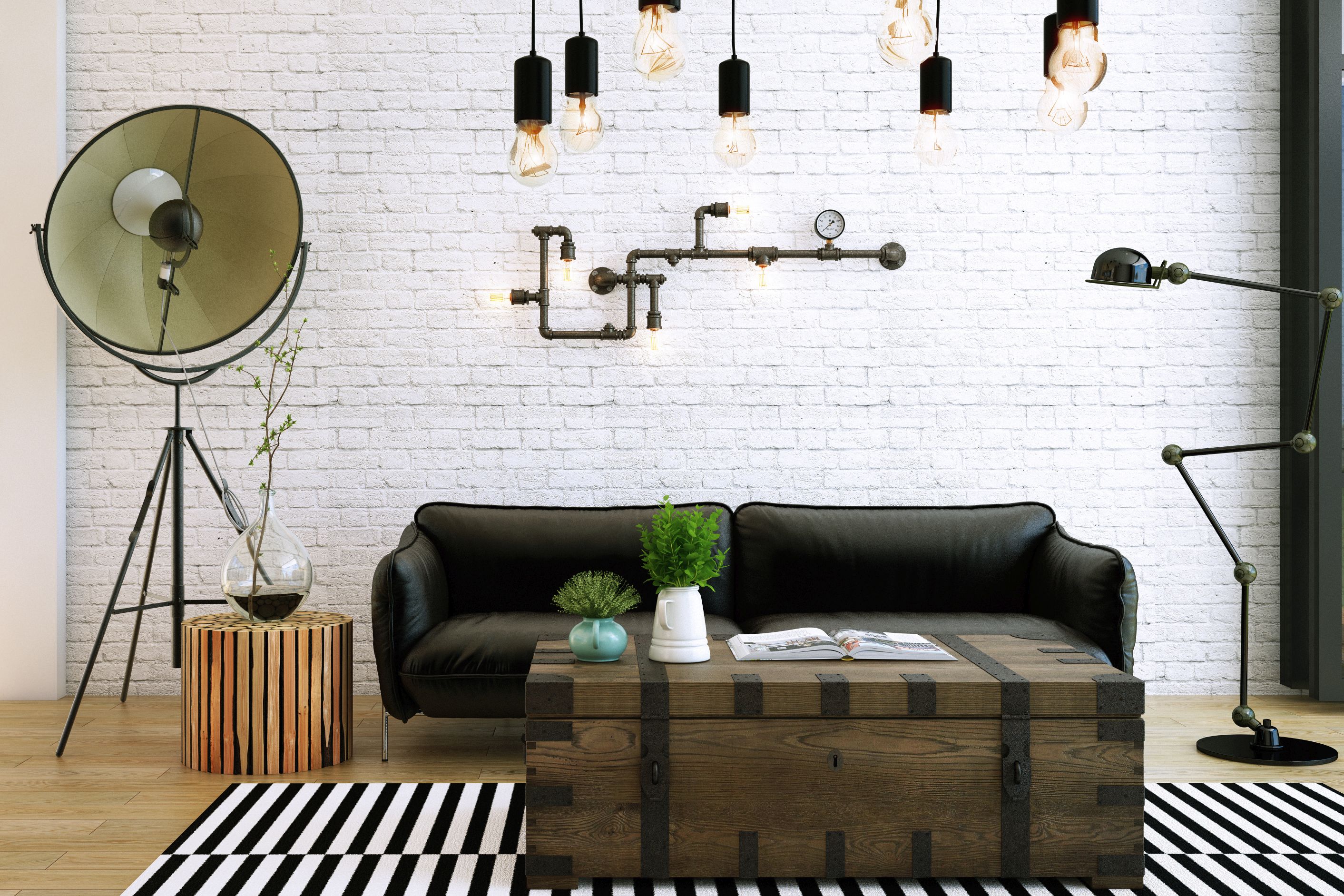 If even the latest twists in post-modernism don't suit your tastes, you might consider industrial styling as an alternative. The stonework, metal elements, and neutral colors have some of the same principles as minimalism or modernism, yet incorporate more details to explore in the home. This blend of styles is most often recommended for multi-purpose spaces with high ceilings. (It's a great way to pay homage to talented craftsmen in your area too.)
Black Kitchens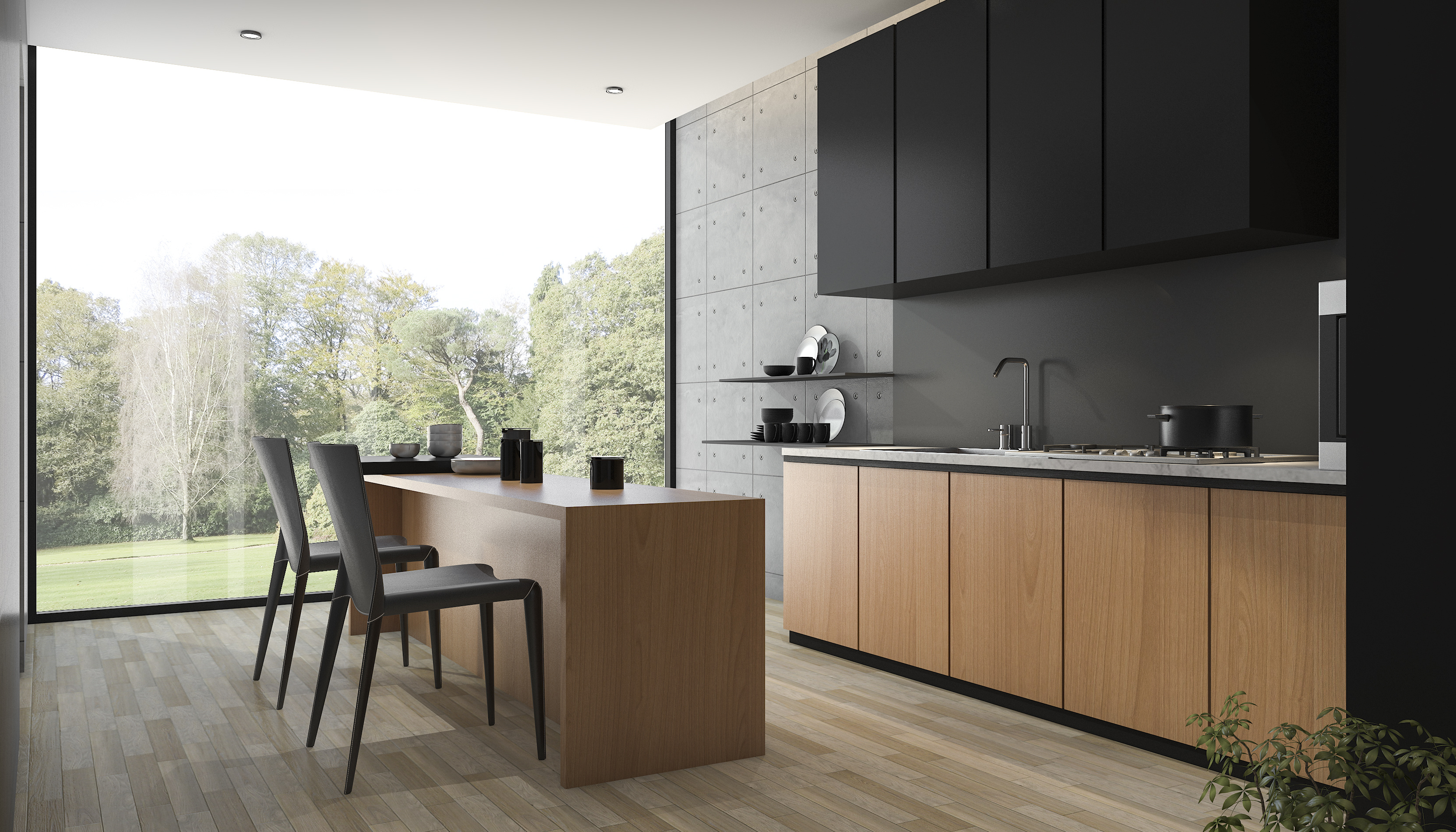 White kitchens were once the rage for luxury kitchens, but as with any song that's been played too long, they're starting to wear out their welcome. Now, people are looking for sleek black countertops, cabinets, and lighting as a way to distinguish the living room from the kitchen. If you have an open floorplan, this is especially recommended if you're not planning to build any walls. Of course, don't necessarily expect this trend to replace the beloved Carrara marble just yet though.
I'm also starting to see a lot of brass and copper tones set against these darker colors.
Sustainability
This one has clearly been on the rise for a while, but worth noting for 2021. This design trend goes hand-in-hand with transparency. People are looking for brands that aren't afraid to share how their products are made and how they treat their employees Rather than giving people vague promises, this year's customers will be looking for companies that highlight diversity in their staff and how the company is doing its part to protect the Earth.
Natural Shapes
Few things in life are picture-perfect. (The edges of a flower petal would be difficult to measure with a straight ruler.) Maybe that's why we're starting to see wavy shapes nearly everywhere. These more organic choices are thought to remind us of nature and stimulate our creativity. When we've been so cooped up at home, it makes sense that we're all gravitating toward this particular form of expression — whether they're found on a table, painting or pillow.
More Plaster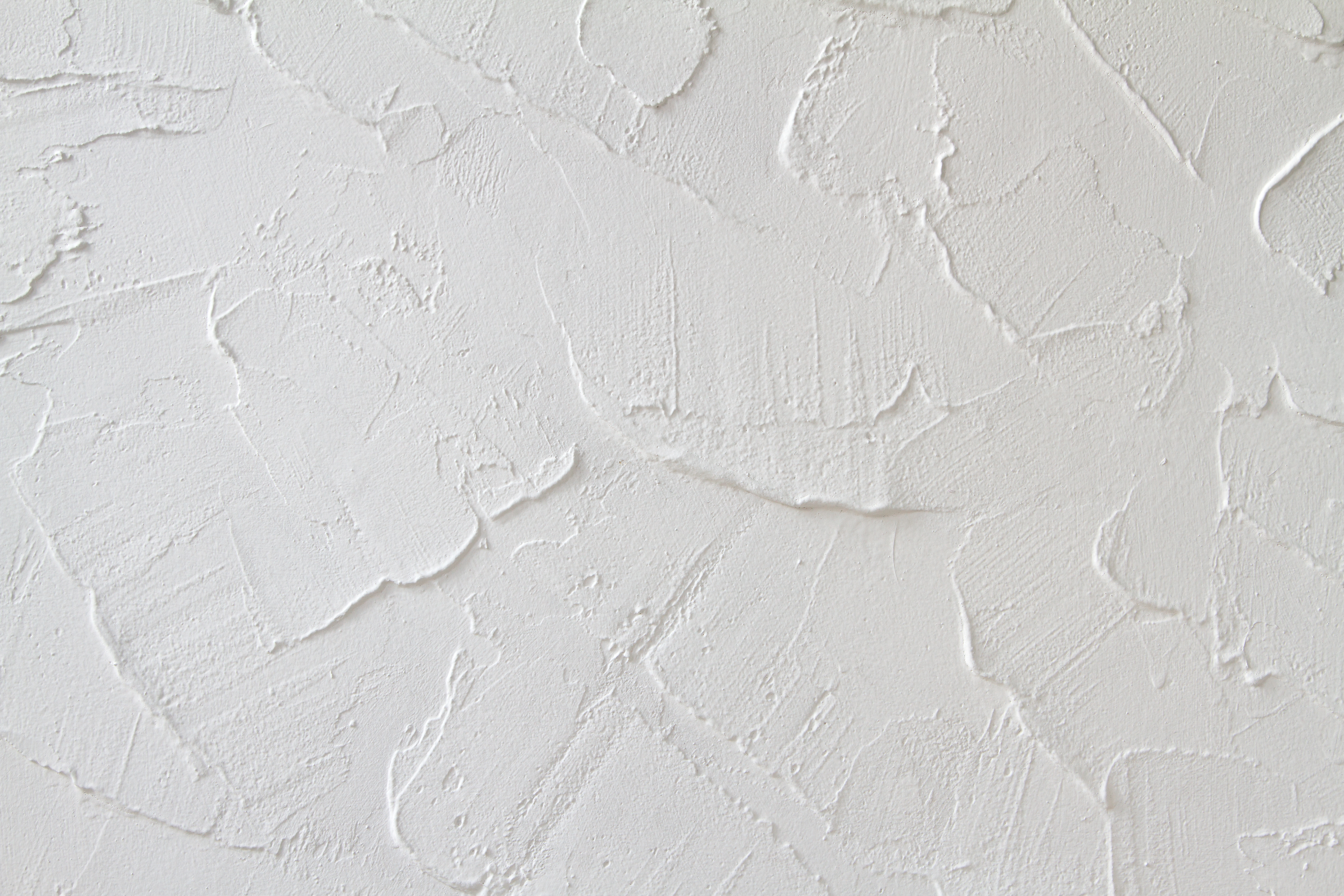 On a more practical note, plaster could see more of a resurgence this year. For years, drywall has been the favorite. It's easy and fast to install, plus it offers a clean and uniform surface for the owner to decorate. On the other hand, plaster has to be layered over wood, presenting logistical challenges that don't always end well. But there's also a depth to plaster, one that offers more texture and (you guessed it) personality to the room. If you're interested in this one, experts recommend coating a drywall with a thin layer of plaster to see how it looks (and avoid demolition cost).
So there you have it, an educated guess as to what's to come. Considering the unpredictability of 2020 though, anything can happen with home design. It will all come down to how different design elements speak to the homeowners and what promotes functionality for all of the home's residents.
Love,
Kartik