How Remote Work Has Changed Our Home Needs
Published by Kartik Subramaniam
Reading Time : 2 minutes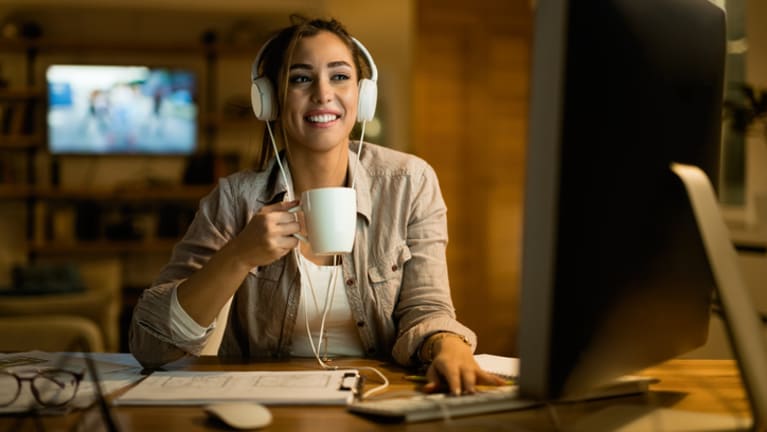 Over the past year as more people have been working from home, many people are realizing their home needs are also changing. Working from home is on the rise so now is the time to reevaluate your changing real estate needs to find the home that works best for you.
Working from Home Gives You Options and Flexibility
You may have found that working from home gives you options you didn't have before. A majority of the workforce doesn't need to be tied down to one specific area to do their job. These workers now have more flexibility and can pretty much live wherever they want. This means these workers can now move to a lower cost of living area or the location they have always dreamed of. You may be able to find a home in a more affordable area and get more house for your dollar. You'll start to enjoy new benefits such as having more space and a dedicated home office. With the requirement of commuting gone, remote workers can now live in an area where they have always dreamed of vacationing, whether this is the mountains or near the beach. Relocating to a highly desired area also means you can live in an area that gives you better amenities, whether it's the community or weather. Without a specific location for the job, the options are practically endless, and you can find your ideal spot. More people are moving away from the big cities and work centers, such as Los Angeles, Miami, Boston, New York, and San Francisco, entirely in favor of suburbs and more relaxed living. People may choose to go to communities that have a better quality of life but fewer job opportunities since they no longer must live where job opportunities are.
Flexibility Even for Part-Time Remote Workers
Some employees are now going back to the office part time, but this doesn't mean that all flexibility is lost. Relocating within the region that gives you a better location but is a bit further away from the office can still be a good choice. You may have a longer commute, but you won't be going into the office every day.The longer commute could be worth it to have a home with more comforts,space, or features. If you are going to be working from home, then finding a home that better suits your needs can be a priority.
Having a Home Office
Whether you are home part time or full time, having a home office is a necessity.Working from home has people recreating rooms in their homes to be used as office space. Some are looking to sell and buy homes with offices already in their new homes. Most people are seeing this as an opportunity to get the house they have always wanted so you can work comfortably from your home and still have a work life balance.
Love,
Kartik