Reading Time : 3 minutes
Homeownership is an essential part of the American Dream. Most people that are seeking to own a home turn to buying an existing home. It might not be exactly what you want, but you can see and feel it. You also have the option of building your own home. Let's compare buying a home versus building a home.
Buying an Existing Home
Shopping for a new home can be fun and exciting as you plot the next journey in your life, but it can also be stressful. In tight markets, you must plan on bidding wars and making quick decisions. Getting pre-approved by a bank will tell you what you can afford and the type of home you can buy.
When you buy an existing home, you see exactly what you are getting. You can envision what the house will look like when you move in. Sure, you need to look past the wallpaper or outdated light fixtures, but those are cosmetic changes you can replace on your own time schedule.
After you find the house you like and agree on a price, you can expect the time it takes to close on your home to be from 30 to 60 days, depending on your bank's mortgage approval process and the legal process in your state.
Be aware of the competition for the home you want. The better homes will sell fast, often within days of being listed for sale. If you want a move-in ready home, you need to have your paperwork in order and be ready to make an offer.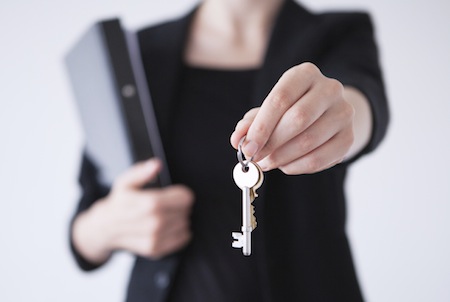 Building a Home
If the town you want to move to doesn't have the type of home you are looking for, or you just want to build that perfect new home, then building a home is an exciting alternative. You will need to shop for a buildable lot and deal with zoning regulations, permits and contractors.
Building your own home can be an exciting process. You get to make all of those important decisions like designing the floorplan and selecting energy-efficient appliances. A good architect will guide you through the process.
This process takes time, often more than a year, from the time you purchase a lot to the time you can move in. In addition to obtaining a construction loan, you will need to obtain permits, attend hearings, hire contractors, and oversee the entire process.
It can be a challenge to build your home. You may need to deal with purchasing mistakes, poor materials, construction errors and even environmental factors like bad weather. Home construction projects often run over budget.
When deciding between buying a home or building a home, no matter what direction you take, you should obtain the advice of a licensed real estate professional who can guide you through the entire process from start to finish.To get your own real estate license start here - To take our quiz Should I become a real estate agent?
Love,
Kartik